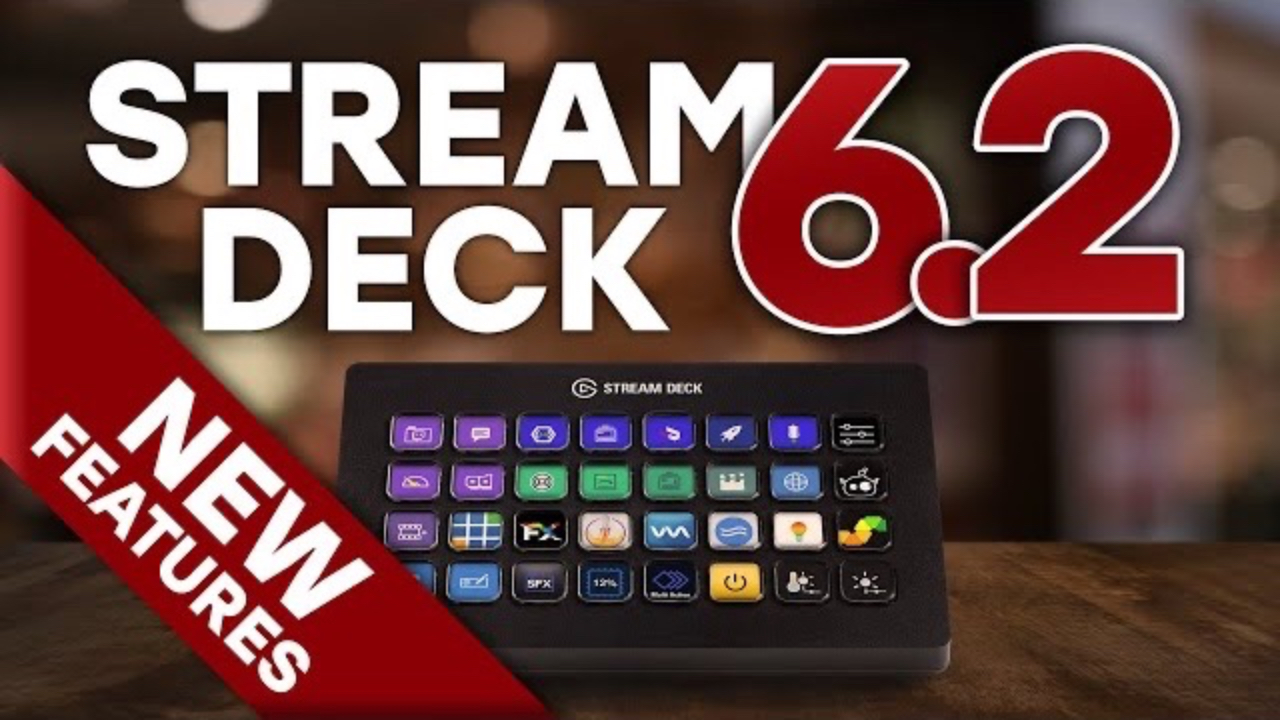 𝗘𝗹𝗲𝘃𝗮𝘁𝗲 𝗬𝗼𝘂𝗿 𝗣𝗿𝗼𝗱𝘂𝗰𝘁𝗶𝘃𝗶𝘁𝘆 𝘄𝗶𝘁𝗵 𝗦𝘁𝗿𝗲𝗮𝗺 𝗗𝗲𝗰𝗸 𝗦𝗼𝗳𝘁𝘄𝗮𝗿𝗲 𝗩𝗲𝗿𝘀𝗶𝗼𝗻 𝟲.𝟮
May 12, 2023
Elgato has just rolled out the Stream Deck Software Version 6.2. While it might not be a major update, it brings a few enhancements that productivity enthusiasts will appreciate.
One of the standout features of the Stream Deck has always been the ability to launch multiple applications, files, and trigger other automations, like Keyboard Maestro and Moom, all with a single button press. This feature has been instrumental in reducing task friction and streamlining workflows.
However, one piece of the puzzle was missing until now – the ability to efficiently close everything once you've finished. This minor hiccup has been addressed in the 6.2 update with the addition of the 'Close' action. This new feature allows you to shut down apps and files with just as much ease as opening them.
Another exciting feature in this update is the Global Font Settings. This allows you to universally style the text on all your buttons, eliminating the need to adjust them individually.
To get a comprehensive understanding of these and other new features, check out this video where I walk you through the updates:https://youtu.be/5pXaL0JFz3M
#StreamDeck #Elgato #Productivity #SoftwareUpdate #TechTips #WorkflowOptimization #KeyboardMaestro #Moom #TaskManagement #EfficientWorkspace
Need some help in your tech life? I'm here to help!
You can book a consultation session with me and we'll hop on a zoom call and I'll be happy discuss any tech related issue you may need help with.
Book A Consultation
Stay connected with news and updates!
Join our mailing list to receive the latest news and updates from Take One Tech.
Don't worry, your information will not be shared.
I hate SPAM. I will never sell your information, for any reason.